Bolle di Sapone also has premises in the highly sought-after tourist area of Gallura.

This part of Sardinia attracts a great number of tourists throughout the year as a desirable holiday and resort destination.

We provide a complete and extremely discreet service: laundrette, ironing and cloakroom for both summer and winter garments.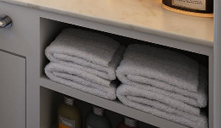 Contact us:

By mob. and whatsApp on +39 388 8308 067, by email to bolle-di-sapone@tiscali.it or if you prefer drop in and see us!